NEWS | Innovation for Life
Prestige Biopharma completed the patient recruitment of 650 participants for the global Phase 3 clinical trial of Avastin biosi

2023-07-26 09:22

352

0
Prestige Biopharma completed the patient recruitment of 650 participants for the global Phase 3 clinical trial of Avastin biosimilar, HD204
Prestige BioPharma (CEO Lisa Soyeon Park) announced on the 25th of July 2023 that the company has completed the global Phase 3 clinical trial patient recruitment for the Avastin biosimilar (Bevacizumab biosimilar), HD204.
According to the company, the clinical trial for HD204 with 650 enrolled patients is progressing smoothly, and they plan to apply for product approval as soon as valid data is secured by the end of this year. Additionally, Prestige BioPharma aims to expedite the commercialization process by rapidly completing the Phase 3 clinical trial for HD204, along with HD201 (Herceptin biosimilar), for which the European Medicines Agency (EMA) approval application is imminent.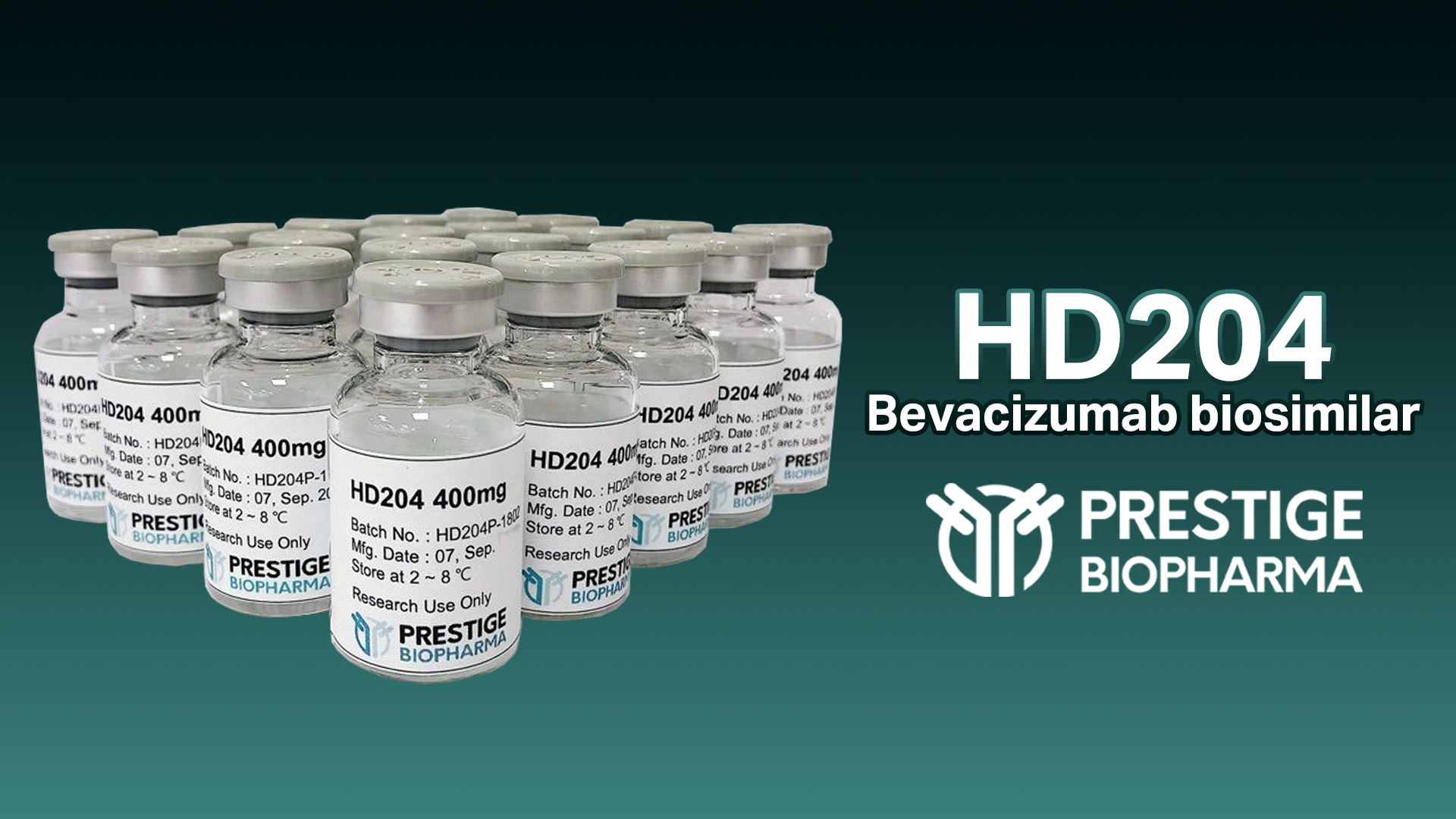 The global Phase 3 clinical trial for HD204, conducted by Prestige BioPharma, spans multinational clinical trial sites and it involves a total of 650 patients as a large-scale project. Despite some delays in patient recruitment in certain countries due to the COVID-19 pandemic situation over the past two years, the company announced that they have recently completed recruitment up to the 650th patient and are progressing with drug administration swiftly. Especially for a large-scale Phase 3 trial, it is expected that this completion of patient recruitment will accelerate the overall pace of the clinical trial.
Furthermore, with the completion of patient recruitment for the global Phase 3 trial, Prestige BioPharma plans to pursue an aggressive product approval strategy to expedite the commercialization process. For the approval and sales of HD204 in Europe and the United States, the company has partnered with Intas Pharmaceuticals, which achieved 2 trillion won in sales last year and has a global sales network covering 85 countries, along with their subsidiary, Accord Healthcare, in the UK. Accord Healthcare is a global emerging player that has submitted more than 50 drug approval applications to the EMA since 2011 and is committed to immediately entering the fast-track commercialization process as soon as valid data for HD204 is secured.
Prestige BioPharma's CEO, Lisa Soyeon Park, stated, "HD204 has already entered into licensing agreements for commercialization with Accord Healthcare and Pharmapark, and active discussions on sales-related partnerships with other global pharmaceutical companies are also underway." She further emphasized that as an antibody bio-pharmaceutical company with diverse pipelines of biosimilars and novel antibody drugs, they will accelerate commercialization through cooperative competition (co-opetition) with global pharmaceutical companies, focusing on advancing clinical progress and securing sales.