NEWS | Innovation for Life
Prestige Biopharma's Biosimilar HD201's FDA Bridging Study Demonstrated an Equivalent Pharmacokinetic Profile to Herceptin®

2021-07-28 08:37

126

0
SINGAPORE, July 28, 2021 – Prestige Biopharma Limited, specializing in the development of antibody therapeutics, announced that its Herceptin® biosimilar, HD201's FDA bridging study demonstrated an equivalent pharmacokinetic and safety profile to US-Herceptin®. The study was published in the international journal of Pharmacology Research & Perspectives on July 26, 2021.
The bridging study was completed last year and a French authority on breast cancer, Professor Xavier Pivot participated in this study.
The FDA accepts clinical and other comparative data previously submitted to European regulators, supplemented by 'bridging studies' in the FDA approval process. Prestige Biopharma 's HD201 bridging study was conducted on 105 healthy male volunteers in Australia. The study showed HD201's equivalent pharmacokinetic and safety profile to both US-Herceptin® and EU- Herceptin®.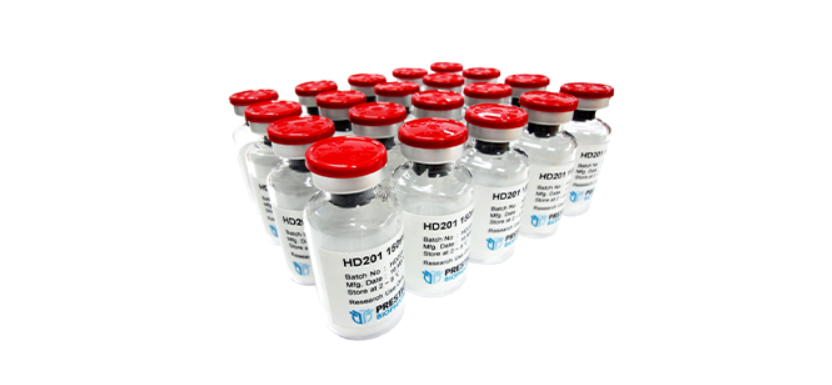 Prestige Biopharma submitted HD201's Marketing Authorisation Application (MAA) to EU EMA in 2019 and the US submission to FDA is on target to complete this year. The estimated market size of US- Herceptin® is approximately 2.6 billion US dollars per year.
Dr. Lisa S. Park, CEO of Prestige Biopharma, commented: "We are very pleased to demonstrate HD201's excellence and its commercial value through this FDA bridging study," and "Prestige Biopharma will accelerate the US market expansion to provide more access to more patients for our Herceptin® Biosimilar, HD201."