NEWS | Innovation for Life
Prestige Biopharma Group Completes its Campus 1 Annex in Osong, South Korea

2021-10-29 08:40

143

0
SINGAPORE, October 29, 2021 – Prestige Biopharma Limited, a Singapore-based biopharmaceutical with global presence, is pleased to announce the completion of Prestige Biopharma Group's Campus 1 Annex in Osong, South Korea.
Prestige Biopharma Group commenced construction of its Osong Campus 1 Annex in May this year and completed the multi-purpose building with a total area of 10,014m² in only six months by using Prestige Biologics' proprietary engineering technology, ALITA Smart BioFactoryTM. PBP's commercial vaccine production unit in the Campus 1 Annex is currently under validation and Prestige Biopharma Group's R&D and other manufacturing facility will be installed in this building as well.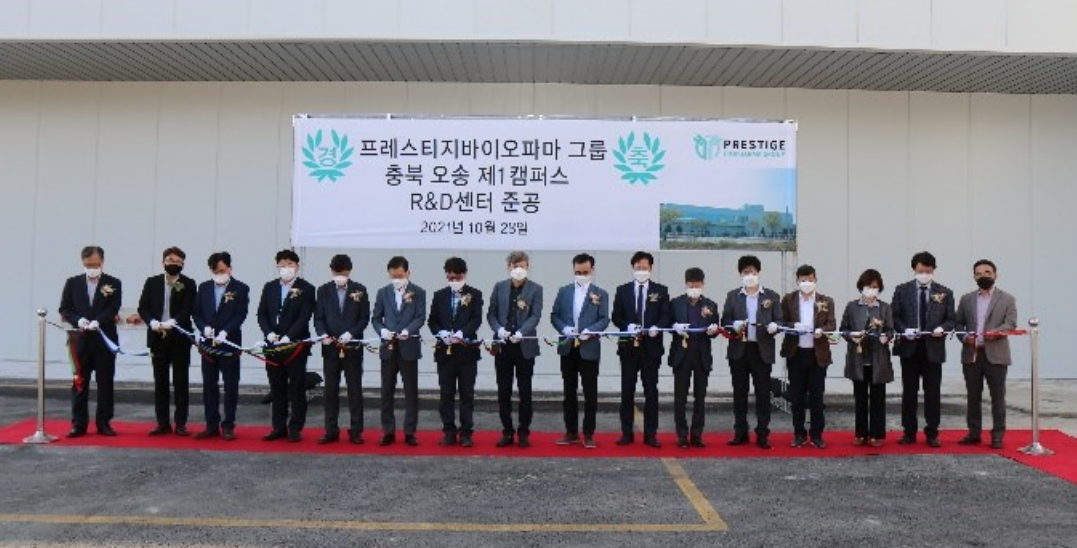 Prestige Biopharma began the process of pilot production of Sputnik V COVID19 vaccine in last August and the newly installed vaccine unit in the Campus 1 Annex is for commercial production.
Apart from this, Prestige Biopharma's main vaccine centre with a total area of 10,342m² is being built in Osong Campus 2 site and it is on target to complete the construction by the end of this year.
Dr. Lisa S. Park, CEO of Prestige Biopharma, commented: "The Campus 1 Annex has been completed and the Campus 2's vaccine centre and antibody drug manufacturing facility are on the verge of completion as planned earlier this year" and "we will complete a production system validation and procure necessary equipment to establish a reliable manufacturing facility for vaccine and antibody drug."