NEWS | Innovation for Life
Prestige Biopharma & Prestige Biologics to Present at BIO International Convention 2022

2022-06-14 09:00

168

0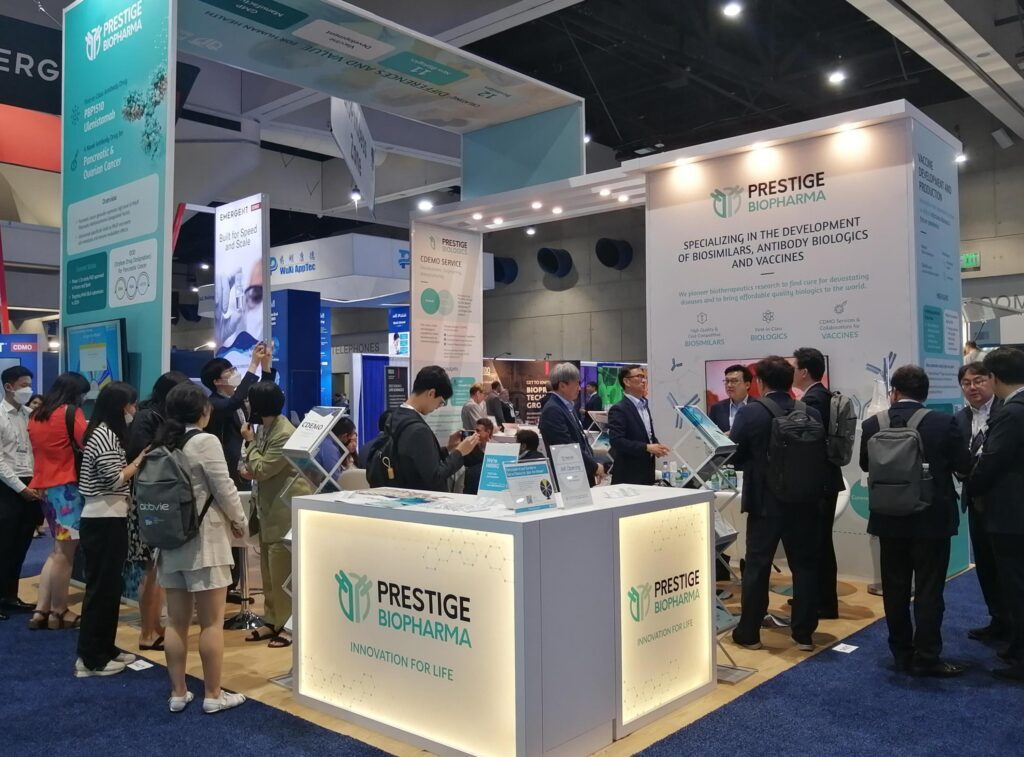 SINGAPORE, June 14, 2022 – Prestige Biopharma Group, comprising Singapore-based biopharmaceutical company Prestige Biopharma Limited. and biopharmaceutical CDMO company Prestige Biologics Co., Ltd., announced that the Group is participating in the BIO International Convention 2022, taking place in San Diego from June 13 to 16, 2022.
The Group aims to partner with global players for its core pipelines and secure clients for its CDEMO business at the world's largest event for the biotechnology and pharmaceutical industries. After 2 years of online conventions, this year's event is back in-person, thus expected to gather a high number of participants including around 3,000 companies from all over the world.
At booth #1421 in Bioprocess Zone, Hall B2, Prestige Biopharma Group showcases its technological platform for bioprocessing value chain, ranging from drug discovery to commercialization, which enhances productivity and cost-effectiveness. In particular, Prestige Biopharma introduces its biosimilar and antibody portfolio and share current progress on each pipeline to discusses partnership in development or commercialization. Prestige Biologics concentrates on securing clients and business contracts of its CDEMO services that provide customized manufacturing suites as well as development and engineering solutions.
Michael Ruppert, Director of International Business Development at Prestige Biopharma, said: "Our goal here is to build global network and partnership to enter the global market. In addition to biosimilars and first-in-class antibody drugs, we also look forward to discussing collaborations in research and development of vaccines against next-generation infectious diseases."
Jae-young Yang, CEO of Prestige Biologics, said: "In the competitive CDMO market, we have armed ourselves with state-of-the-art biomanufacturing facilities and patent technologies that ensures high quality and productivity. We will seize this opportunity to raise Prestige Biologics' profile worldwide and secure new clients for CDEMO business."