NEWS | Innovation for Life
Change of Stock Symbol from 'PBPharma' to 'PRESTIGE BIOPHARMA'

2021-02-24 08:21

120

0
SINGAPORE, February 24, 2021 – Prestige Biopharma Ltd., specializing in the development of new antibody therapeutics and biosimilars, officially announced on February 24, 2021 that their stock symbol will be changed from 'PBPharma' to 'PRESTIGE BIOPHARMA' as of March 2, 2021.
This change aims "to standardize our stock symbol with Prestige Biologics Co., Ltd. scheduled to be listed on KOSDAQ next month and provide a clear understanding of each company's business areas", an official at Prestige Biopharm said. The company added that "we sincerely appreciate the investors' interest and will make every effort to take responsibility as a listed company and add long-term value to the company by focusing on the development of biosimilars and new antibody therapeutics".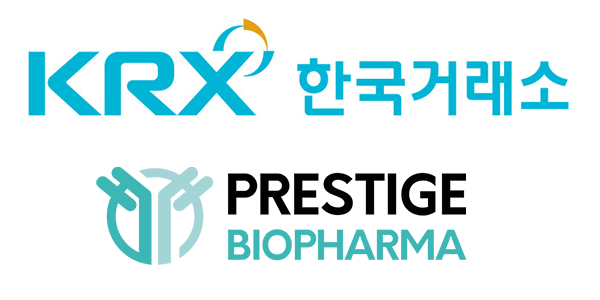 Prestige Biopharm was listed on the KOSPI market on February 5, 2021, and 'PRESTIGE BIOPHARMA' will be indicated as its stock symbol from March 2, 2021. The affiliated manufacturing company, Prestige Biologics Co., Ltd. is also slated to be listed on KOSDAQ with its symbol name, 'PRESTIGE BIOLOGICS'.
Prestige Biopharm is a Singapore based biopharmaceutical company developing eight biosimilars and two new antibody therapeutics and its IPO fund will be invested in R&D facilities and penetrating the global pharmaceutical market. The company is currently working on the marketing authorization approval of its Trastuzumab biosimilar to Herceptin (HD201), the marketing authorization application of its Bevacizumab biosimilar to Avastin (HD204) and the clinical development of an innovative anti-PAUF mAb (PBP1510) and an Adalimumab biosimilar (PBP1502).