NEWS | Innovation for Life
Prestige Biopharma commenced construction of New Vaccine Production Center

2021-03-31 08:32

119

0
SINGAPORE, March 31, 2021 – Prestige Biopharma Ltd., specializing in the development of antibody therapeutics, announced on March 31, 2021 that the company has commenced construction of a vaccine production center.
Prestige Biopharma had a groundbreaking ceremony in Prestige Biologics' Campus 2 site and officially began construction on its new vaccine production center.
Prestige Biopharma's vaccine production center with a total area of approximately 8,500 square meters will have a maximum production capacity to produce 100,000 liters. The center also will be designed to be applied to various manufacturing process and maximize efficiency utilizing Prestige Biologics' customized engineering technology.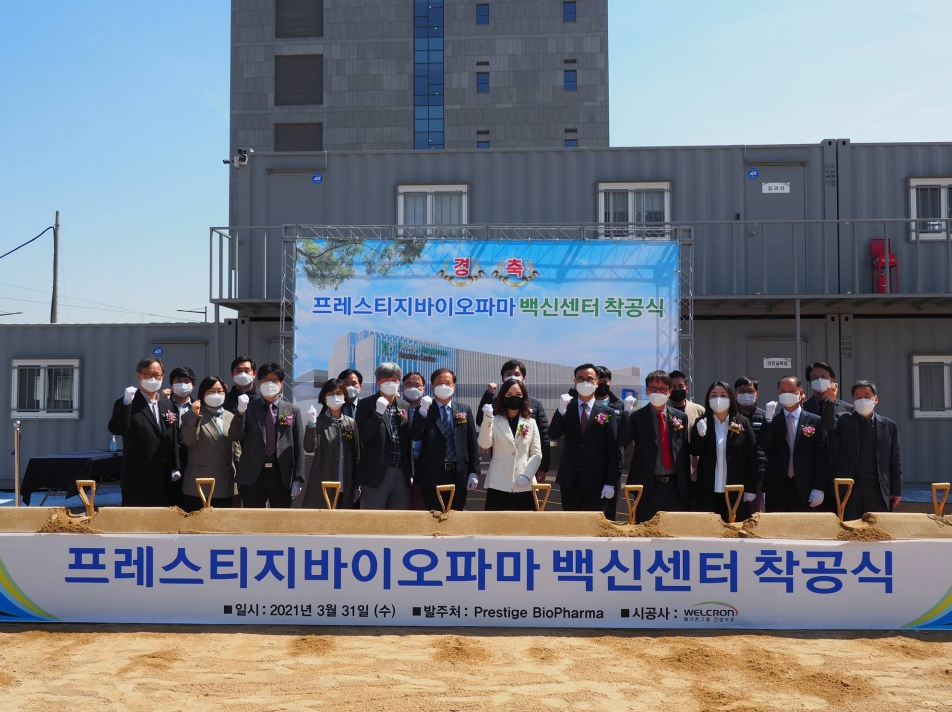 The company is slated to complete a production system validation and will be ready for production by the end of this year. In addition to that, PBP will make every effort to meet the demands of vaccines for any infectious disease, starting with COVID-19 vaccine production.
Dr. Lisa S. Park, CEO of Prestige Biopharma, commented: "COVID-19 vaccine production needs to be ramped up to achieve 'herd immunity' and we will also need a vaccine to tackle new variants of the COVID-19 virus," and "Hopefully this global-scale vaccine manufacturing center will contribute to generating the company's new revenue sources and at the same time to assist in defeating the pandemic as well."