We aim to bring "Innovation for Life" through novel antibody drugs, biosimilars, and vaccine development. 
Our goal is to evolve into a prominent and innovative global biopharmaceutical company, utilizing cutting-edge technologies to expedite the availability of life-saving treatments in the market, ensuring the health and well-being of patients.
Enhancing Access to Medicines through Novel Drug Development.
To provide new cures and vaccines for life-threatening diseases and affordable quality biomedicines for enhanced treatment access.
We are committed to making meaningful contributions to human well-being through our innovative initiatives in the development of monoclonal antibodies (mAbs), bispecific antibodies (bsAbs), fusion protein antibodies (fusion-Abs), and other novel therapeutic modalities.
We aim to explore new paths for human life, provide solutions for improving treatments, and contribute to enhancing the lives of patients.
Pathfinder
Solution Provider
Contributor
Game Changer
Harmonizer
Way to deliver our values for patients
We are designing and implementing sustainable goals to contribute to the lives of patients.
We are committed to delivering our values to contribute to patients. Our goal is to develop high-quality biosimilars that allow everyone access to life-saving therapies. We aim to overcome unmet medical needs in serious, and life-threatening conditions such as diseases like pancreatic cancer by developing novel drugs. Additionally, we are actively engaged in collaborative and independent research projects to prevent and treat emerging infectious diseases in the future. Furthermore, we seek to enhance early detection of pancreatic cancer patients through the development of diagnostic technologies that could enable early detection for timely intervention.
Additionally, our commitment extends to securing and maintaining a reliable biopharmaceutical supply chain through Prestige Biologics.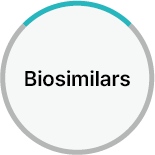 Competitive Biosimilars
High quality, cost competitive biosimilars to enhance patient access to affordable treatments.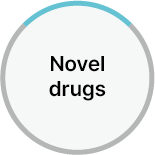 First-in-Class Antibody
First-in-Class antibody drugs to address unmet medical needs including pancreatic cancer.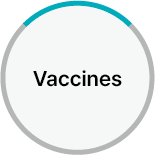 Vaccine for New Era
Developing vaccines for infectious diseases, pandemic/endemic viruses as well as cancers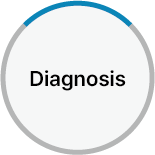 Diagnostics
Diagnostic technology for early detection of pancreatic cancer and other indications using PAUF and new biomarkers.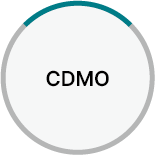 GMP Manufacturing (DS/DP)
Biomanufacturing with global GMP compliance & world- class production capacity with ALITA Smart Biofactory™