HQ RESEARCH CENTRE – BIOPOLIS, SINGAPORE (BIOSIMILAR R&D)
Since established in 2015, Prestige Biopharma Research Centre in Singapore has been focusing on the R&D of biosimilar pipeline, while overseeing Prestige Biopharma pipeline R&D.
Singapore Research Center covers 12 biosimilar pipeline from its early stage of cell line development to phase 1-3 clinical study. Our rich portfolio of biosimilars in various stages including HD201 trastuzumab under marketing authorisation review, HD204 bevacizumab in global Phase 3, PBP1502 adalimumab in Phase 1 and others, aims to provide affordable high-quality medicines to patients around the globe.
To date, Prestige Biopharma has developed biosimilars of high quality and strong cost competitiveness in expedited development programmes, with the aim of enhancing patient access to affordable treatments of critical diseases.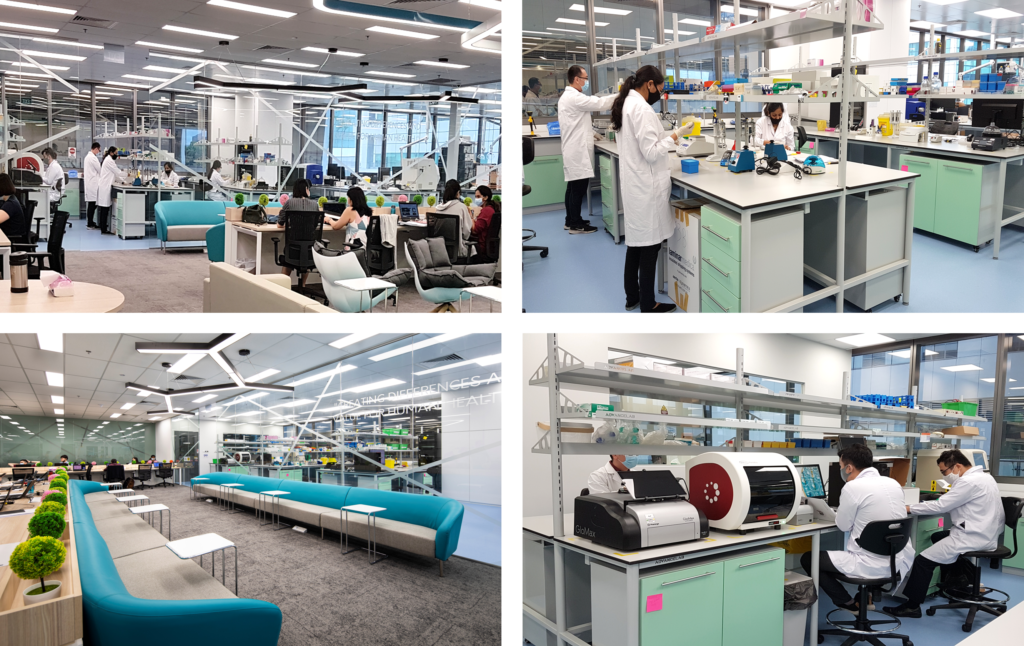 INNOVATIVE DISCOVERY CENTER
(IDC) – BUSAN, KOREA (DRUG DISCOVERY & VACCINE DEVELOPMENT)
Located in Busan, Korea, Innovative Discovery Centre (IDC) was established in 2021 for innovative drug discovery R&D.
IDC focuses on diverse first-in-class antibody biologics discovery starting from bispecific antibody projects based on Prestige Biopharma's proprietary oncology therapeutic targets, PAUF and CTHRC1. In addition, next generation vaccines and bioinformatics will be developed in IDC to fight future virus and pandemics.
Scheduled to be completed by 2023, IDC will become a global-scale R&D centre with a total area of 31,300m2 as the hub for innovative novel drugs leading the future of Prestige Biopharma.