NEWS | Innovation for Life
Prestige Biopharma Korea Signs Business Cooperation Agreement with LH and BJFEZ for its IDC Development

2021-08-13 08:38

138

0
SINGAPORE, August 13, 2021 – Prestige Biopharma Limited, specializing in the development of antibody therapeutics, announced that Prestige Biopharma Korea entered into a business cooperation agreement with Korea Land & Housing Corporation (LH) and Busan-Jinhae Free Economic Zone Authority (BJFEZ) for the construction of Innovative Discovery Centre (IDC) on August 11, 2021. Prestige Biopharma and Busan City Government signed an MOU for the establishment of IDC in May this year.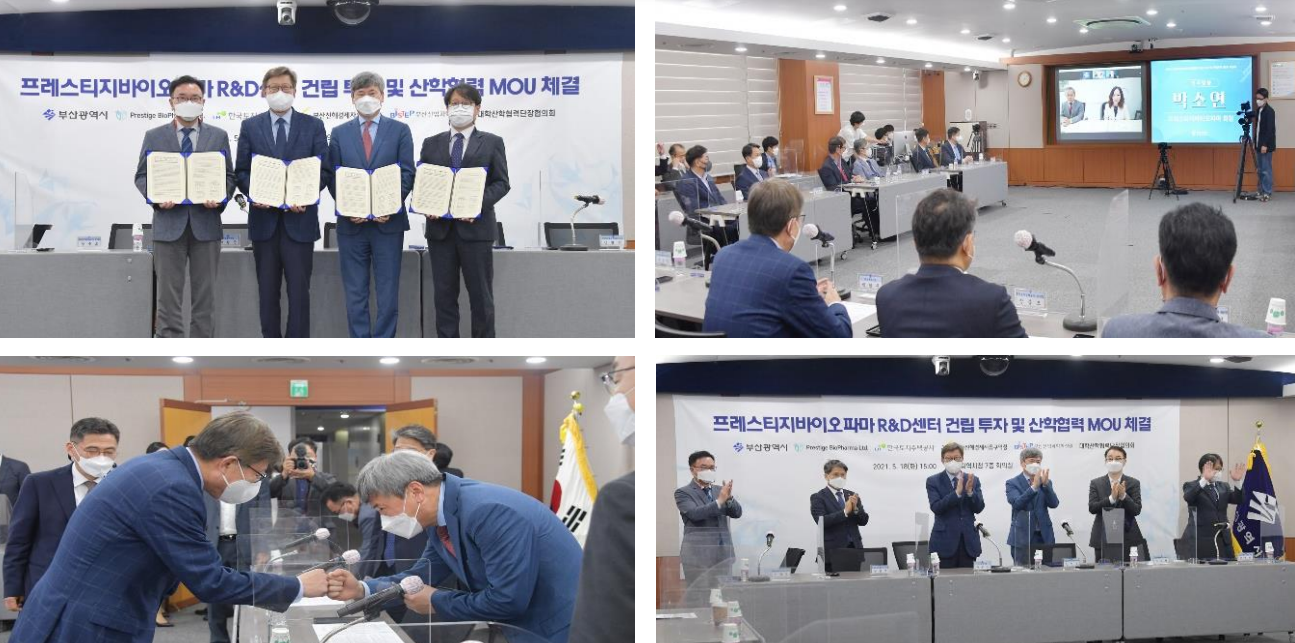 According to this business cooperation agreement, LH provides land for the IDC building construction and BJFEZ will provide the necessary regulatory supports. Prestige Biopharma Korea and LH will be signing a land purchase agreement based on this three-parties cooperation agreement.
Prestige Biopharma is planning to build a global-scale R&D centre with a total area of approximately 34,000 square meters. The development will have a large-scale conference hall with 300 seats and specialised laboratories for antibody research. With state-of-the-art facilities, IDC will be focusing on new antibody biologics discovery, dual-antibody development based on proprietary First-in-Class biologics and next generation vaccine development.
The company will start the IDC construction this year and is scheduled for completion by the end of next year. IDC will be hiring more than 200 of PhD and highly qualified R&D personnel over the next five years and fifty percent of its R&D resources will be sourced from local universities and community. Prestige Biopharma's IDC will serve as a bio-cluster that supports the local economy and drives mutual growth in academia and industry.
Dr. Lisa S. Park, CEO of Prestige Biopharma commented: "I am very pleased to enter into the business cooperation agreement with LH and BJFEZ. With this partnership and the global-scale R&D centre, Prestige Biopharma Group will be able to accelerate the development of innovative antibody drugs and at the same time contribute to the growing global demands of vaccines in response to COVID-19 and potential future pandemics. We strongly believe that this Busan R&D centre will be leading PBP Group's innovative drug R&D area."