NEWS | Innovation for Life
RDIF (Russian Direct Investment Fund) Conducted On-Site Inspection for CMO Contract

2021-08-17 08:38

144

0
SINGAPORE, August 17, 2021 – Prestige Biopharma Limited, specializing in the development of antibody therapeutics, announced that RDIF (Russian Direct Investment Fund)'s executive team in charge of CMO contract, Director Vladimir Svintsov and Senior Analyst Svetlana Baeva visited Prestige Biopharma's Vaccine Center in South Korea for on-site inspection.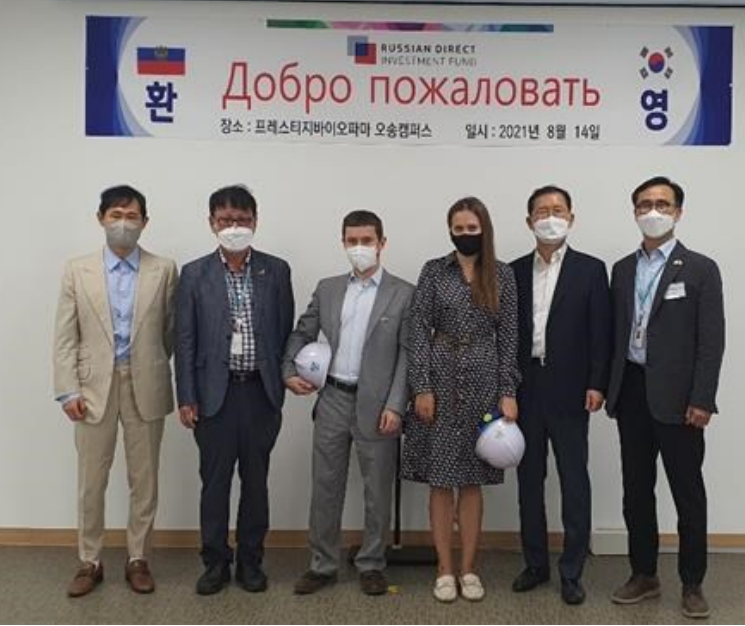 The RDIF team's visit was planned for pre-inspection before finalising the CMO contract to produce Sputnik COVID-19 vaccine and they checked the progress of technical transfer and examined the quality of pilot production.
Prestige Biopharma has started test operation of its pilot vaccine unit and RDIF's technical transfer is ongoing according to the initial plan. With the recent progress of the project, this on-site inspection has provided a positive signal ahead of the formal CMO contract.