NEWS | Innovation for Life
Prestige Biopharma participates in Korea-U.S. Global Vaccine Partnership Signing Ceremony in New York

2021-09-23 08:39

143

0
SINGAPORE, September 23, 2021 – Prestige Biopharma Limited, a Singapore-based biopharmaceutical with global presence, announced that it took part in a Korea-U.S. global vaccine partnership signing ceremony in New York, on September 21, 2021.
Vice Chairman of Prestige Biopharma Group Michael Jinwoo Kim and Managing Director of Prestige Biopharma USA Deborah Moshinsky attended the ceremony on behalf of the company, and discussed cooperation with the US pharmaceuticals who are developing vaccines against coronavirus variants.
At the partnership ceremony, South Korea and the US signed several memorandums of understanding (MOUs) between their companies, all of which are small-and medium-sized, and other MOUs between research institutes.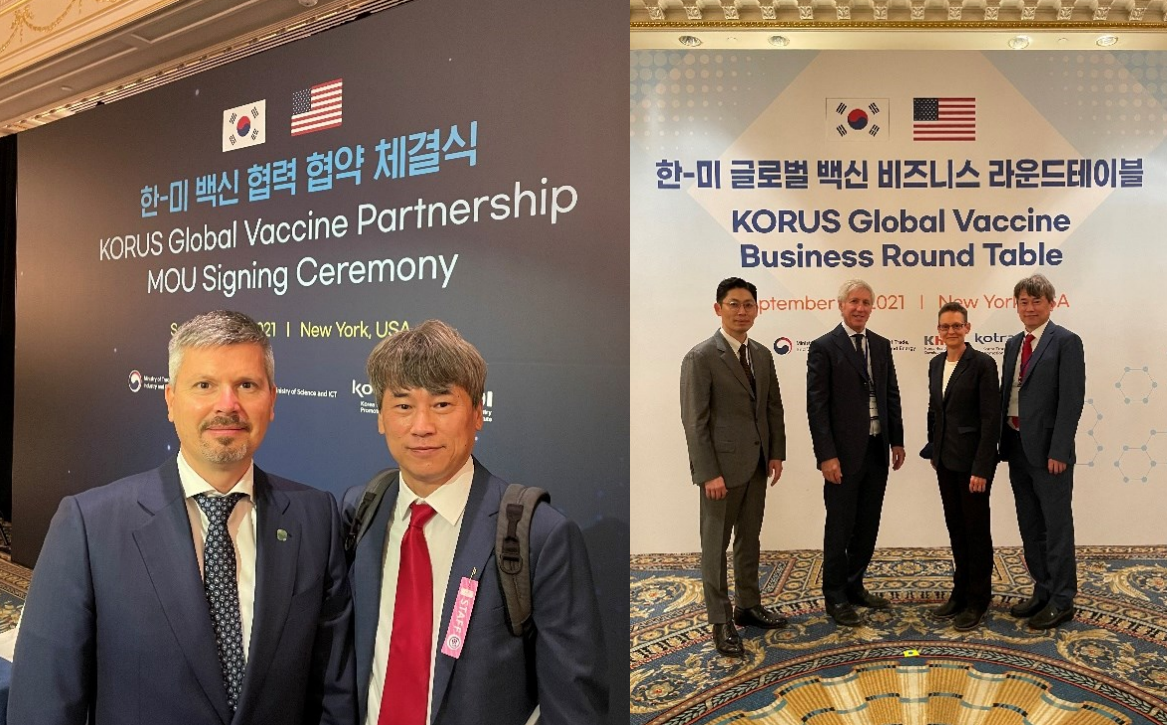 Cytiva, a US producer of vaccine materials, has decided to invest in South Korea beginning next year. Cytiva announced plans to build a production facility to produce disposable cell culture bags in Korea and this will be providing a reliable supply chain for Prestige Biopharma Group who also use disposable bioreactor bags for vaccine production.
Dr. Lisa S. Park, CEO of Prestige Biopharma, commented: "The world is combating the fast-spreading Coronavirus variants and now is the time for global pharmaceuticals to work together in solidarity to stop this pandemic," and "We will keep contributing to the growing global demands for COVID-19 vaccine production based on the solid partnership with the global pharma companies."