NEWS | Innovation for Life
Prestige Biopharma's new vaccine production center for infectious diseases including COVID-19

2021-04-20 08:32

134

0
SINGAPORE, April 20, 2021 – Prestige Biopharma Limited, specializing in the development of antibody therapeutics, announces that the company will be introducing a vaccine development and production center into its core business. Prestige Biopharma has been preparing for a business expansion into the development of vaccine-based therapeutics since the start of the ongoing COVID-19 outbreak as a response to the current, and potential future, viral pandemics. The design, development and implementation of the vaccine center has resulted from that plan.
Prestige Biopharma is on target to complete the construction of its global-scale vaccine production facility in Osong, South Korea with a total area of approximately 8,500 m2 inside the Campus 2 facility of its affiliated company Prestige Biologics. The vaccine center initiated construction last month (March 2021) and is projected to start operations from August 2021 utilizing Prestige Biologics' unmatched engineering service for expedited establishment with cutting-edge technology.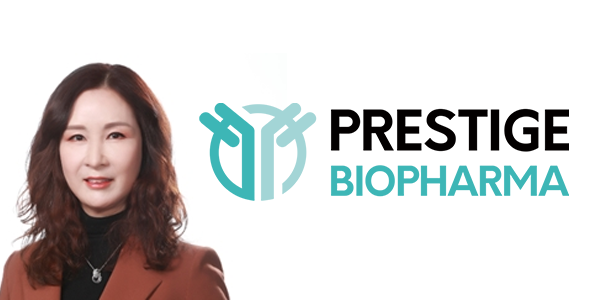 Prestige Biopharma will be utilising Prestige Biologics' proprietary ALITA Smart BioFactory™, the world's first smart factory system in biomanufacturing designed based on digital artificial intelligence, which will contribute to reducing human or process related errors. The system will also enable fast and convenient change-over to maximize efficiency when catering for multiple products and manufacturing processes. This smart factory's 'single-use' system will enable mass production of vaccine in the short-term.
The total production capacity of the vaccine center is 100,000 litres, comprised of 50 units of 2,000 litre single-use bioreactors with accompanying seed train and down-stream purification capacities. With this global-scale production capacity, the center will contribute to the growing global demands of vaccine development and production in response to infectious diseases such as COVID-19.
Prestige Biopharma will participate in a consortium led by Huons Global in the production of Russia's Sputnik V COVID-19 vaccine as the Drug Substance (DS) manufacturing center.
Dr. Lisa S. Park, CEO of Prestige BioPharma, commented: "The prolonged fight against the COVID-19 pandemic has led to growing concerns surrounding infectious viral disease and the increased necessity for production capability for vaccine-based therapeutics," and "Hopefully our global-scale vaccine center will assist in defeating the pandemic and we will ultimately aim to develop our own vaccine products to combat potential future pandemics."